Dental Implants
At Sonoran Valley Implant and Dental Center we specialize in creating comfortable, beautiful smiles, whether you are replacing a single tooth or restoring a full set of teeth.
All dental implants are placed and restored by Dr. Gomez at our office so you will not have to visit multiple offices and work with multiple dentists. Our in-office CBCT 3D x-ray machine allows us to study and accurately plan the implant placement before the actual procedure. Using CBCT and digital dentistry, we is able to offer state-of-the-art guided implant surgery that is minimally invasive and has little to no recovery time done through a small hole in the gums.
Schedule a free consultation today!
With dental implants, you can once again smile, speak, and eat with confidence!
Implants are the ideal solution for restoring the health, function, and appearance of your teeth. In addition to looking and feeling great, implants can easily last for a lifetime if cared for properly.
Dental implants can be used in different ways depending on how many teeth are being replaced. Below are some examples.
.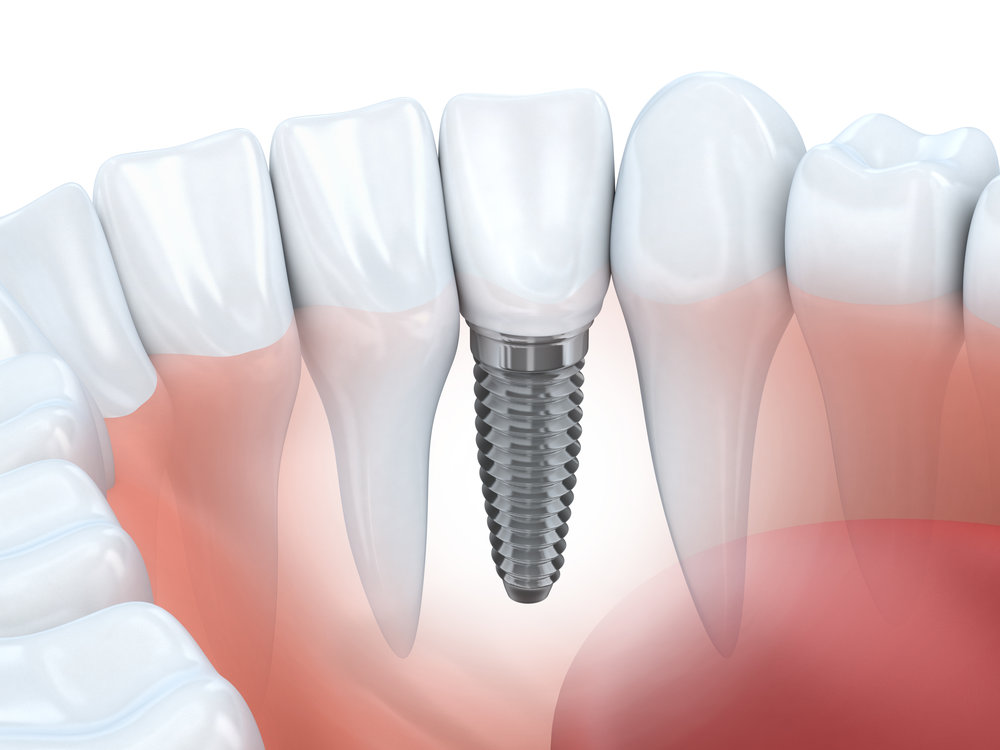 1. Dental implants are a safe and predicably way to replace missing or damaged teeth. A dental implant is a screw-like appliance that is surgically placed into the bone of the mandible or maxilla to replace missing teeth, support a bridge, or help aid in the retention of a denture.
Implants can be used to replace a single tooth that may have been lost due to decay, trauma, or periodontal disease. The implant feels and functions just like a natural tooth and once placed it is not removable just like a natural tooth.
.
..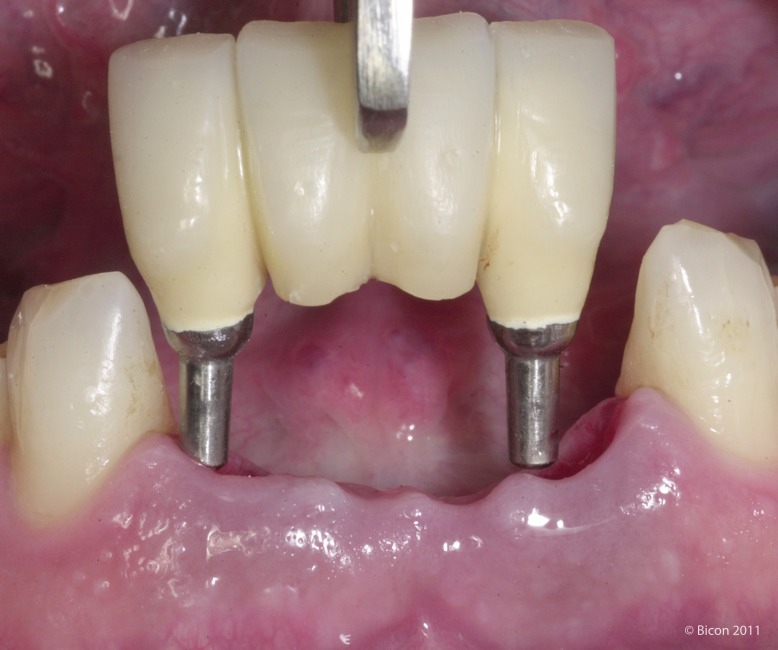 2. Implants can also be used to support a bridge. When used in this way several teeth can be restored using two or more implants. This makes it a cost-effective way of restoring sections of missing teeth without the use of dentures. Just like single tooth dental implants, once an implant bridge is placed it is permanent and is not removable. This is a great solution for someone interested in getting rid of their existing partial dentures with a fixed restoration that stays in their mouth permanently.
.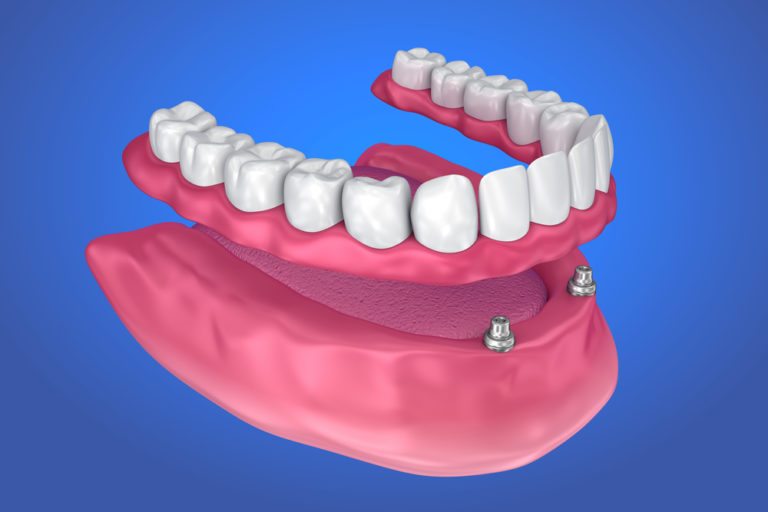 3. Dental implants can be used to retain a removable denture for individuals that are completely edentulous (do not have any natural teeth). In this circumstance, the implants are placed and a metal locator is attached to the implant. The denture has a receiving cup for the locator allowing the denture to "snap" onto the implants. The result is a secure feeling denture that makes eating and speaking more comfortable and confidence-inspiring. This is a great option for individuals with resorption of the jaw bone.
.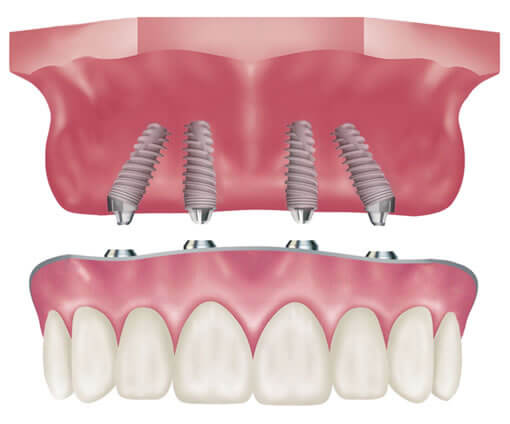 4. Implants can also be used to create a permanent, fixed restoration in edentulous people. This type of restoration is called an All-in4. It is given this name because all of the teeth in an arch can be restored using only 4 implants. The only limitation to this method of restoring teeth is that some individuals do not have adequate bone in the proper locations to place 4 implants required to support the restoration.
.
Schedule a free consultation to determine which option is best for you. Please call (623) 233-1033 or schedule an online appointment for your free evaluation. Financing is available and we are open Saturdays.
.Schedule a Free Consultation Today!.